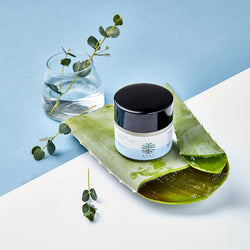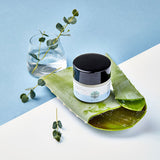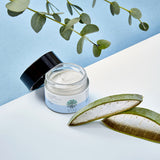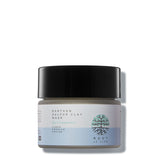 PURGE . Earthen Sulfur Clay Mask
Key Ingredients: Sulfur, Clay, Eucalyptus Leaf Oil
Skin Type: All skin types, great for oily and troubled skin
Results: Free of impurities, excess oil and debris
Size: 1 fl. oz.
What It Does: Penetrate through layers of dead skin cells buildup and reveal clearer smoother skin. Made for oily and acneic skin types, Zinc Oxide and Sulfur absorb oil and sterilize pores, fights bacteria and regulates sebum production. Natural Eucalyptus Extract reduces irritation and creates a protective antiseptic barrier as Aloe Vera soothes and promotes healing. Can be used as an overnight spot treatment to dry and heal blemishes. Made for oily and acneic skin types.
How To Use: Before sleeping, apply a spot treatment on troubled or inflamed areas by massaging onto the skin. Wash off in the morning to reveal glowing skin.
When To Use: Night
CLEAN BEAUTY Formula Free Of: Parabens, paraffin, petrolatum, phthalates, silicone, DEA, sodium lauryl sulfate, ethanolamine, hydroquinone, minerals, elements, harsh chemicals, synthetic fragrance
Ingredients: Aqua, Kaolin, Bentonite, Propylene Glycol, Sulfur, Magnesium Aluminum, Silicate, Glycerin, Zinc Oxide, Eucalyptus Globulus Leaf Oil, Polysorbate 20 Titanium Dioxide, Caprylhydroxamic Acid, Glyceryl Caprylate
Great product
Applying it from last week, acne and acne scars are fading considerably.
great product
It is very gentle and works well with my skin, no redness and burns are felt.
This is great
I have used it only a few times and every time I use it there is an improvement.
Acne and spot removal
I highly recommend this to everyone suffering from acne. I not only use this as a face mask but have also tried it as the spot treatment. It helped me to reduce my acne and the marks were also gone.
Love this clay mask
I just love this product. The way my face feels afterward is beyond explanation.